Fresh Pretty Cure! (フレッシュプリキュア!, Furesshu Purikyua!?) is the sixth anime series of the Pretty Cure franchise.
Directed by Shimizu Junji and Zako Akifumi and produced by Toei Animation, the series premiered on TV Asahi on February 1st, 2009, succeeding Yes! Pretty Cure 5 GoGo! in its time slot.
The series' themes are fruits, clovers, card suits, and dancing.
Media
Fresh Pretty Cure! episodes
Fresh Pretty Cure!: Omocha no Kuni wa Himitsu ga Ippai!? (Movie)
Fresh Pretty Cure! Manga (Kamikita Futago)
Story

Momozono Love is a second-year student at Public Yotsuba Junior High School. One day, Love goes to see the concert of a popular dance unit called Trinity and she is impressed!! Seeing Miyuki, the leader of Trinity, kick starts Love's dream to dance. However, because of the sudden appearance of a Nakewameke, the concert becomes a disaster!! Labyrinth intends to overthrow the town and control the whole world but doesn't that seem like a far-reaching conspiracy...!?
Love yearns to protect the people and see Trinity perform live once again. As a Linkrun is motivated by the strong feelings of Love, it turns her mobile phone into a transformation device turning her into a legendary warrior - Pretty Cure!! Along with Tarte and Chiffon, fairies from the Sweets Kingdom, Aono Miki and Yamabuki Inori, they use their power of love, hope, and prayer to defeat Labyrinth's evil plans.
Characters
Pretty Cure/Cure Angel
The Cures of Fresh receive a special upgrade during the series, known as their "Cure Angel" form.
Kingdom of Sweets
Clover Town
Items
Locations
International Dubs and Broadcasts
Fresh! was picked quickly by some TV channels to air foreign versions of it.
Fresh Pretty Cure! was translated into Albanian by "Jess" Discographic after the Italian dub for a broadcast on Bang Bang. All openings and endings remain unchanged but get subtitled in Albanian instead.
Hong Kong aired Fresh Pretty Cure! dubbed into Cantonese from December 10, 2011 and finished on May 27, 2012. All opening and endings are in Japanese with subtitles in Chinese. Similar to the Taiwan dub title, this dub uses the title FRESH光之美少女! (Fresh Beautiful Girls of Light!)
The 2 ending themes were dubbed into English performed by Ananda Jacobs in 2012 that were released on a CD in the USA in early 2012.
Rai 2 displayed from June 16, 2012 to February 2, 2013 an Italian-dubbed version of this season made by la BiBi with dubbed acronyms by Noemi Smorra. This was 1 of the 2 Italian dubs of the franchise that had dubbed ending themes.
SBS was selected as the channel to air this season from July 18, 2011 to October 18, 2011 with dubbed acronyms. This dub was licensed by Daewon Media. This was the last season SBS aired, subsequent seasons were only shown by Anione and Champ TV. The Korean dub also changed the team name to "Let's! Precure!" The Korean title for the series is changed to 프레시 프리큐어! (Fresh Precure!)
The anime was adapted into Taiwanese Mandarin and aired on the channel YOYO TV since May 27, 2011 but ending with episode 50 on May 4, 2012. You make me Happy was the only Mandarin-adapted ending. FRESH光之美少女! (Fresh Beautiful Girls of Light!) is the title for the Taiwanese Mandarin dub, similar to the one used in the Hong Kong dub.
From August 29, 2015 to February 14, 2016 a Thai version of the 6th series was shown every weekend. Honorfics are retained and all acronyms are in Japanese without the changes. The Thai title is มหัศจรรย์สาวน้อย พริตตี้เคียว ปี 6 (Miracle Girl Pretty Cure Season 6).
Trivia
The mascots look quite different compared to the mascots that came before them. Furthermore, they do not end their sentences with a suffix, and the tradition of ending each series with four mascots ends.
The dubs shown in Hong Kong and Taiwan changed the term 'Angels' to 'Spirits'. For example, Cure Peach is changed into 'Spirit of Love!', Berry is 'Spirit of Hope', Pine is 'Spirit of Prayers' and Passion is 'Spirit of Luckiness'. In the original series dubbed in other Asian countries, the Cures were called 'Black Angel' and 'Snow Angel'.
In the second opening, a Nakewameke appears below the ground Soular and Westar are standing on; however, since the Nakewameke has a dark-red diamond on it, it means that Eas was the one who summoned it, but by that time she already became Cure Passion and left Labyrinth.
The fate of the Pretty Cure franchise once depended on the performance of this series, since it was an experimental work. If Fresh failed, it would have been the final season. If it had succeeded, the franchise would continue forever.

Fortunately, it had succeeded, thus the franchise still continues.

Unlike most seasons of the franchise, the areas affected by the battles between the Cures and the villains won't revert to normal even after the battles have ended.
Fresh Pretty Cure! was the first season in the following:

To have Atsutoshi Umezawa as a producer until Smile Pretty Cure!
Where the main characters go to separate schools.
To not have instrumental version of its opening theme during its fight scenes.
To have CGI-animated endings.
Where the main team has four members.
To get 50 episodes. Being followed by Go! Princess Pretty Cure and Mahou Tsukai Pretty Cure!.
Merchandise
Main Page: Fresh Pretty Cure! Merchandise.
Gallery
Video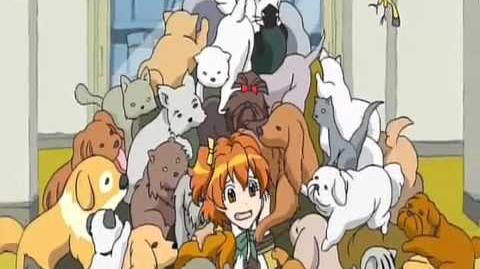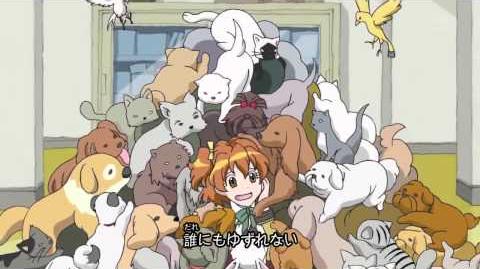 External Links