Mofurun noticed that this article lacks content or has faulty grammar and information.
She says you can help by
editing
this stub!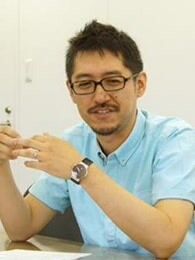 Miyamoto Hiroaki (宮元宏彰, Miyamoto Hiroaki?) is a director and storyboard artist affiliated with Toei Animation.
He started work on the Pretty Cure franchise as an assistant episode director for Futari wa Pretty Cure. Following a long absence, he returned to the franchise starting with KiraKira☆Pretty Cure A La Mode, promoted to main episode director and storyboard artist. He would then become the series director for Star☆Twinkle Pretty Cure.
Work in Pretty Cure
| Series | Year | Episode Director | Storyboard | Series Director |
| --- | --- | --- | --- | --- |
| Futari wa Pretty Cure | 2004 - 2005 | 02*, 09*, 12*, 15*, 18*, 21*, 23*, 25*, 28*, 31*, 33* | ❌ | ❌ |
| KiraKira☆Pretty Cure A La Mode | 2017 - 2018 | 02 | 02, 11, 19, 27, 37, 46 | ❌ |
| HUGtto! Pretty Cure | 2018 - 2019 | 18 | 18 | ❌ |
| Star☆Twinkle Pretty Cure | 2019 - 2020 | 01, 48 | 01, 03, 11, 20, 48, 49 | ✅ |
| Healin' Good♥Pretty Cure | 2020 - 2021 | ❌ | 20 | ❌ |
| Tropical-Rouge! Pretty Cure | 2021 | ❌ | 04 | ❌ |
*Assistant Episode Director role