Puzzle

If you connect 3 (or more) pieces of the same color, the pieces will disappeared and will done damages to the enemy.

Clear condition

If you drain enemy's HP to 0, the stage is cleared.

Map screen

The locked stage will be playable when the previous stage has been cleared.



The new area will be playable when all the previous stages have been cleared.

Heart

You will consumed 1 heart each time you start a puzzle.



You cannot play a puzzle when there is no heart.

The time recovery for a heart is 30 minutes.

You can give a heart to a friend, and also receive it.

The maximum possession of hearts is 20. It will not recover heart after reach a limit.

A heart can be purchased. If you purchase a heart more than 20, it'll also added to your possession.

Character

There are a lot of Pretty Cure in the game.



You can get them via gacha or event.

Level up character

The status will be increased when the level has been raised.



The level will be increased when the stage is cleared.

Character's special attack level

The special attack will be stronger as level goes up.



The identical cards is needed to level up a special attack.


| Level | Card(s) |
| --- | --- |
| 2 | 1 |
| 3 | 2 |
| 4 | 4 |
| 5 | 4 |
| 6 | 4 |
| 7 | 4 |
| 8 | 4 |
| 9 | 4 |
| 10 | 4 |
Special attack

The special attack gauge between character and enemy will be raised as you link a piece or character receives a damage.



You can use a special attack when the gauge is full(when the gauge shines).

When using a special, tap the shining gauge.

There are different kinds of special attacks. Choose a card wisely according to the situation.

Pretty Cure color

If a piece in the same color as Pretty Cure, the damage will be increased.

Pretty Cure skill

There are various skills. Consider using the skill that suits the stage.

Transformation card

Even cards are in private clothes. The challenge mission reward is a character in Pretty Cure form.



The challenge mission is more difficult than clearing the stage. Let's level up the card beforehand.

Bomb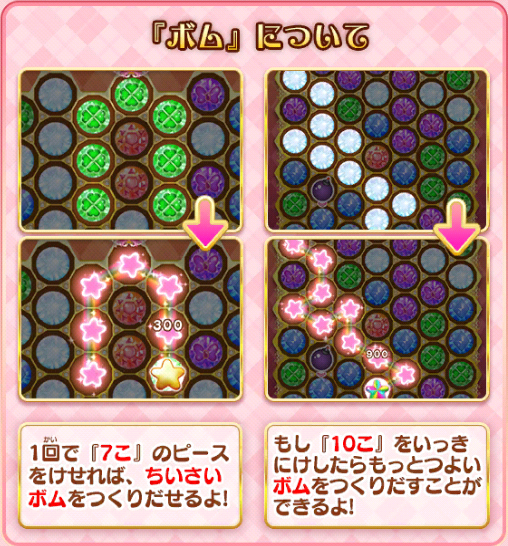 Ice

Mysterious bomb

Evil ring A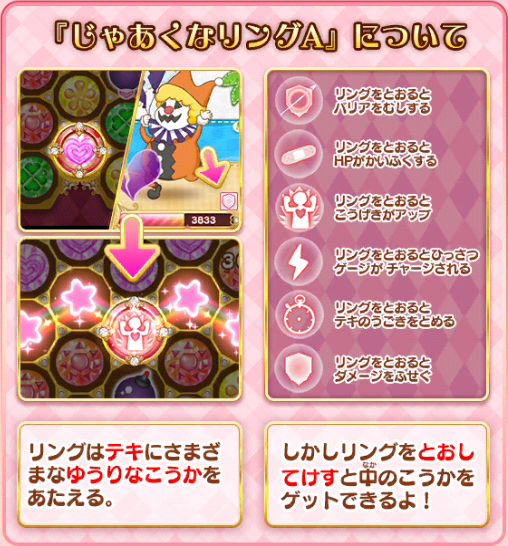 Boulder part 1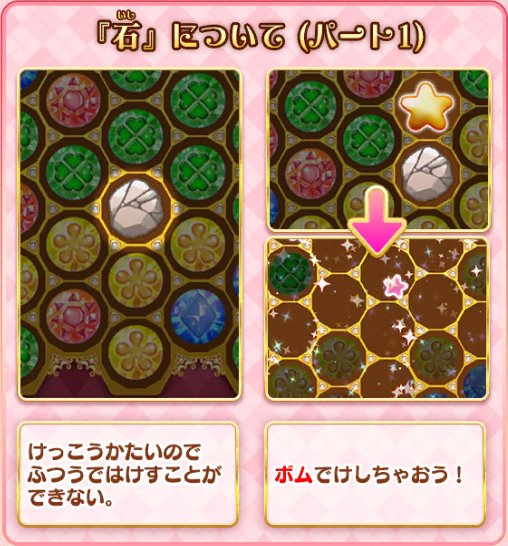 Bothersome mist part 1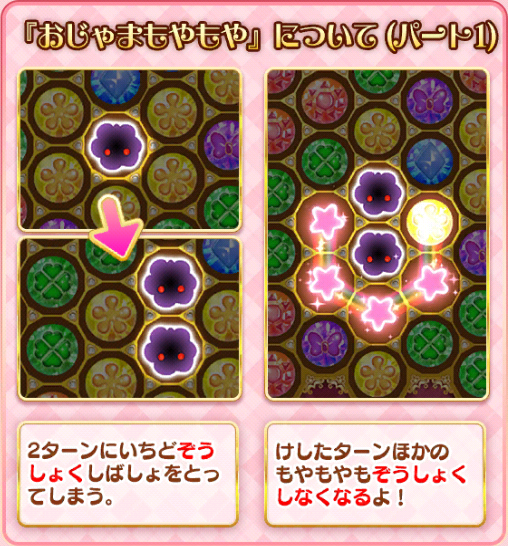 Shield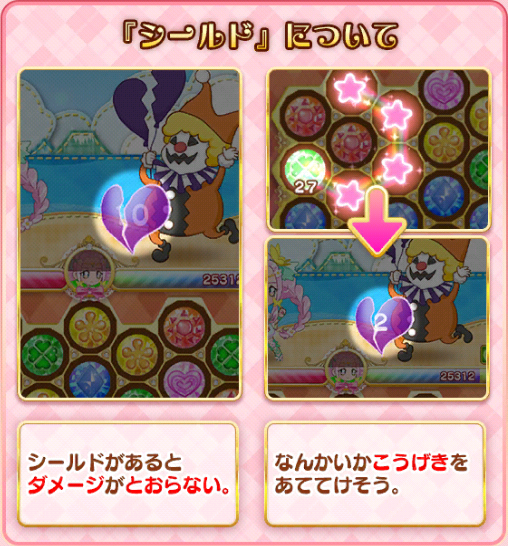 Poison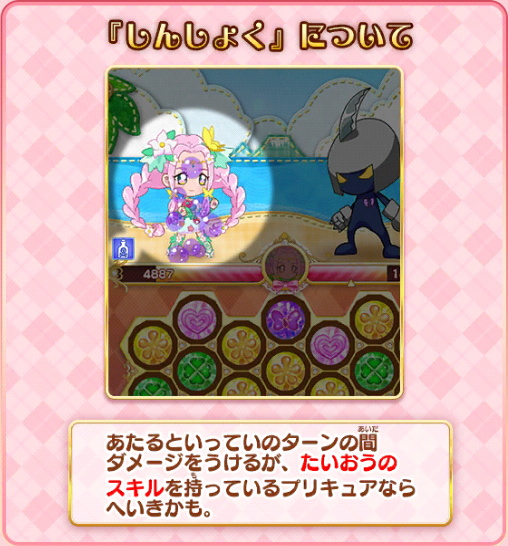 Bothersome mist part 2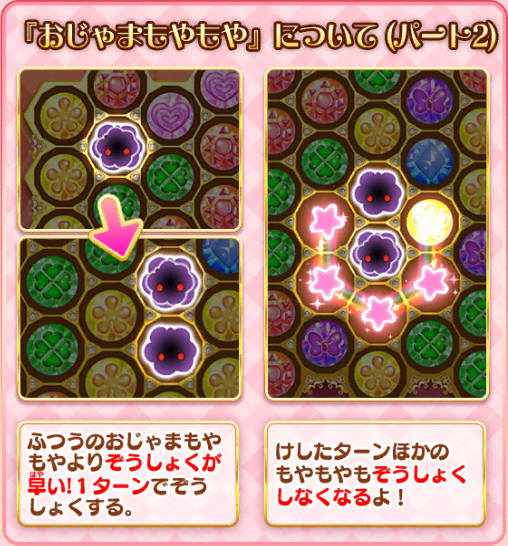 Evil ring B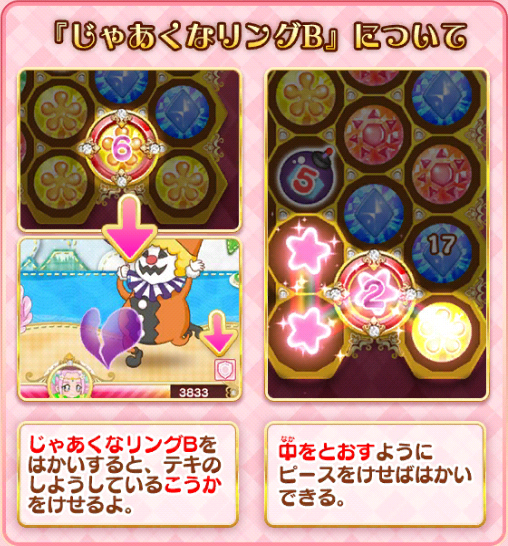 Mysterious water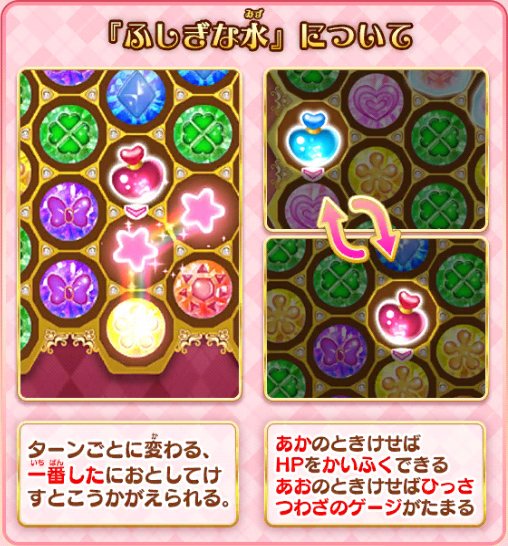 Bad bottle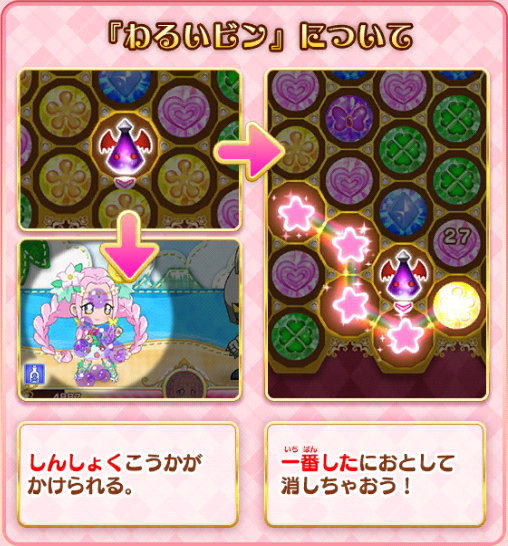 Mega mist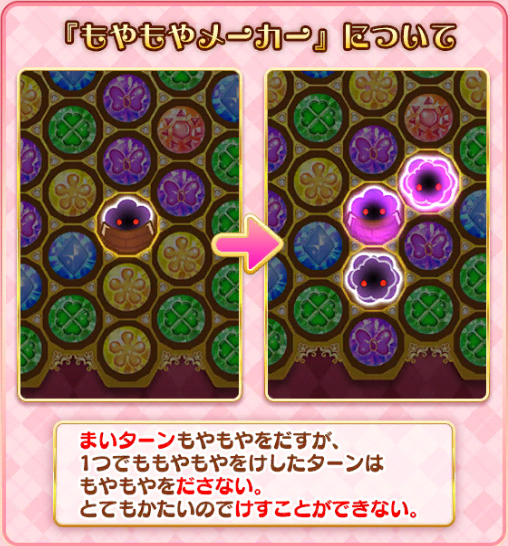 Bad wall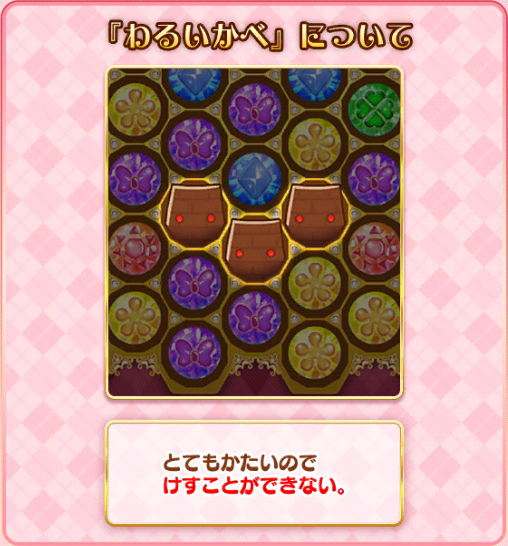 Boulder part 2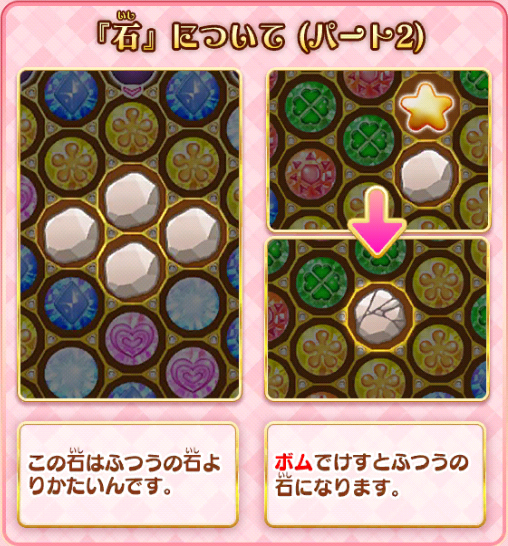 Community content is available under
CC-BY-SA
unless otherwise noted.