Mofurun noticed that this article lacks content or has faulty grammar and information.
She says you can help by
editing
this stub!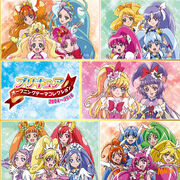 Pretty Cure Opening Theme Collection 2004~2016 (プリキュアオープニングテーマコレクション2004~2016, Purikyua Ōpuningu Tēma Korekushon 2004~2016?) is a collection of songs containing all opening themes used in the franchise thus far. The album was released on August 3rd, 2016.
Tracklist
CD
DVD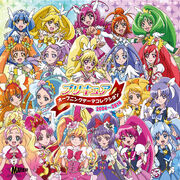 External Links