Suite Pretty Cure♪ (スイートプリキュア♪, Suite Pretty Cure♪?) is the eighth anime series of the Pretty Cure franchise.
Directed by Sakai Munehisa and produced by Toei Animation, the series premiered on TV Asahi on February 6st, 2011, succeeding Heartcatch Pretty Cure! in its time slot.
The series' theme is music.
Media
Suite Pretty Cure♪ episodes
Suite Pretty Cure♪ : Torimodose! Kokoro ga Tsunagu Kiseki no Melody! (Movie)
Suite Pretty Cure♪ Manga (Kamikita Futago)
Plot

Hibiki and Kanade are two friends who grew up together in Kanon Town. Though their personalities are very different, they share one thing in common: A connection to music. No matter how different they are or how much their differences cause them to quarrel, they both continue to share loving hearts. One day they meet Hummy, who is sent to the Human World from Major Land to collect the scattered notes of the Melody of Happiness. They have to instantly transform into Pretty Cures to resist the threats and evil music from Mephisto. Can they stop the Melody of Sorrow from disrupting their peaceful town, and can their warped friendship measure up to the bonds of Pretty Cure?
Characters
Pretty Cure
Mascots
Hummy (

ハミィ

?

) is a female cat-like Fairy of Songs and the partner of both Hibiki and Kanade. She is the annual singer of the Melody of Happiness and Best friend of Siren. Hummy is sent to the human world to search and collect the scattered notes of the Melody of Happiness and she met both Kanade and Hibiki to help her collect.
The Fairy Tones (

フェアリートーン

?

) are nine creatures with different colors, each of which is named after a different note. They lend their powers to Pretty Cure in different ways.
Others
Items
Locations
Trivia
Phonetically "suite" sounds the same as "sweet" in Japanese and English. In addition to that, Kanade and her family specialize in making sweets.
Most of the episode titles have some kind of sound or onomatopoeia at the beginning of it.
This is the only season of the franchise where Valentine's/White day is celebrated.SPC06
Suite Pretty Cure♪ had some of its episodes delayed. This was caused by the 9.1 Magnitude Earthquake that hit Japan on March 11th, 2011. The series had one episode less than initially planned due to the delay.
An anonymous user on a Japanese board once leaked two fake Cures, which were Cure Symphony and Cure Beat by replicating Heartcatch! leaks of Sunshine and Moonlight. Cure Beat later turned out to be real (although not being same one from the leak), whereas Cure Symphony didn't get to happen, instead turned out to be Cure Muse. Anon later released the high quality version of the leak after their debut. It was so authentic that fans brought it while Suite♪ was airing and still do. Partly contributed by the merchandise being unable to datamine like the previous and upcoming seasons. The audio for the Cure Module was playable not within the toy, but within the Fairy Tones you stuck inside it and they have speakers so the only way to unlock Cure Beat's and Cure Muse's audio was to wait for Lari and Dodori to be sold.
Merchandise
Main Page: Suite Pretty Cure♪ Merchandise
Gallery
External Links
Video
Opening(s)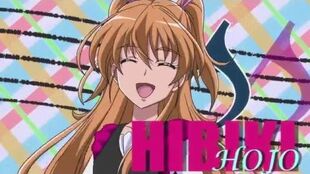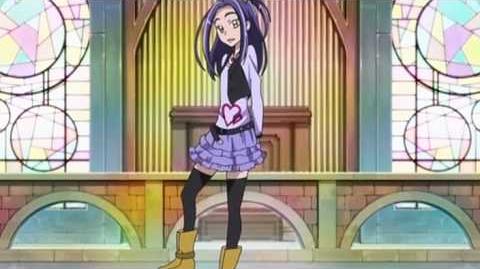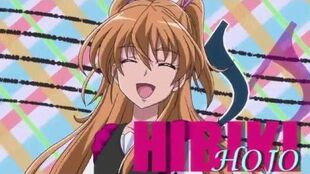 Ending(s)