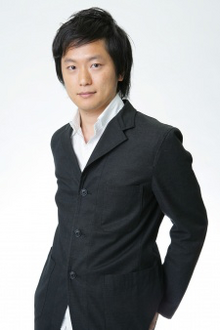 Takaki Hiroshi (洋 高木, Takaki Hiroshi?) is a music composer who has worked on the soundtracks of several Pretty Cure seasons. He was the main composer from Doki Doki! Pretty Cure to Mahou Tsukai Pretty Cure!, before being succeeded by Hayashi Yūki. He was preceded by Takanashi Yasuharu.
He also composed and arranged the songs for Pretty Cure movies during and after his tenure as main composer, including Star☆Twinkle Pretty Cure: Hoshi no Uta ni Omoi wo Komete, Pretty Cure Super Stars!, and Pretty Cure Dream Stars!. He worked on several songs in the vocal albums for Futari wa Pretty Cure Splash Star and Yes! Pretty Cure 5. He arranged the DANZEN! Futari wa Pretty Cure ~The One and Only Lights~ version of DANZEN! Futari wa Pretty Cure.
Outside of Pretty Cure, he has also composed music for its brother franchise Super Sentai, being the main composer for Samurai Sentai Shinkenger and Kaitou Sentai Lupinranger VS Keisatsu Sentai Patranger.