About me
I am an aspiring rock musician who is into the Pretty Cure series. I usually upload images with Assistive Touch from an Apple iOS device at screenshots showing frames from video sites such as Youtube. Don't expect screenshots to be sharp. Feel free to update my images if you have a sharper screenshot. The best ones I can get for Precure is when characters pose, reaction faces and perspective shots because there isn't any videos where I can use Assistive Touch to take screen captures of the video that is showing on Apple devices without any subtitles, even in Japanese displayed. So, if you happen to have screenshots only that doesn't have subtitles or closed captioning, you can update my or even other users' screenshots. Uploading frame-by-frame images is what I rarely do if wikis don't allow gifs. I also comment and sometimes add trivia, animation errors, quotes, and categories related to the Pretty Cure series. The Assistive Touch from Apple devices got me into the video screen capturing enjoyment. Also, I just wanted to have galleries make you feel like you're watching the show. Or I just upload screenshots that I like. One of my comments may be sensitive to people who can't handle constructive criticism, but I tried to avoid repeating myself. There are some comments I don't feel like posting because they are usually comments I would rather comment to the public and not on the internet, even if it is possible to remove them from my publish canon. And I do NOT support internet memes. They take away the spirit and meaning of any product of any medium that disrespects the creators' works. I appreciate products for the way they were made, not what the stolen pieces nor mash-ups say.
How I got into Precure
I've been a fan of anime since I was 14 years old. Sailor Moon brought me into the world of anime and into Magical Girl anime. I first discovered Precure from the 3DS community on Miiverse of a Happiness Charge Precure video game. The first Precure clip I watched was from episode 21 where it has that moment where Hime was tricked into getting out her room, causing her to scream at the top of her lungs. Also, the Precure series is one of the Magical Girl shows that I like, one of those shows that I wouldn't care which of them is my favorite.
What I think about Precure
I may not be in the demographic and only expected media to be made as an art form, but the reason I enjoyed the series is because I think it is a good series for kids as it's made for them. That's usually what older viewers like about TV-Y7 rated shows as something to be appropiate and entertaining for kids, having wonderful stories, and making them smart.
Personality
You might think of me as a kind, and quiet person, but I can get excited or angry easily. I don't show much of my sadness. I have the personality of a rock singer, as you might say. I don't stand people who can't take someone's one constructive criticism. I pretty much act like Layne Staley.
Other interests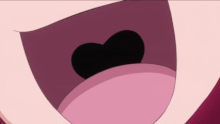 Anime
I do enjoy other non-Magical Girl animes like Slice-of-life and romance.
Music
I like rock/metal music. I enjoy singing. I also play guitar, and sometimes bass. I also dreamed of forming a rock band. I also experimented on doing English renditions of Japanese and other foreign songs. Most including Precure songs. I let my hair grow just like other musicians, and look really attractive that men can have long hair too, and there is an art to it.
Active status
I have a career of becoming a musician; a singer, guitarist, and a bass player. That kept me busy from editing wikis. I have no problem with that. I do stuff like playing video games or editing wikis whenever I have some spare time.
Characters that I like
Note that I'm not interested in characters that are relatable to me. The characters I care about are the characters that have character development, usefulness, contribution to the story, and some I think are good for kids.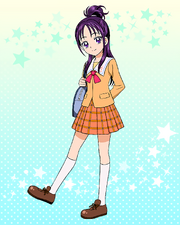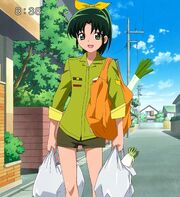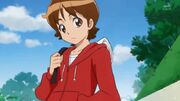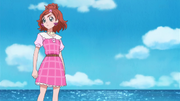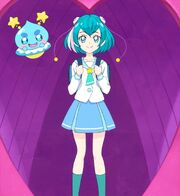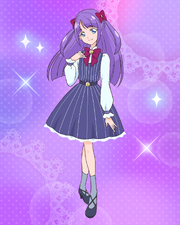 Cure outfits that I like
As a musician, I do take a look at fashion that represents what we feel comfortable with. Here are the following that I think either suits their character, style, some that I like, or those that show them that they are not too shy about what they are wearing. Same thing and should for anyone if they are in a band.
Mascots that I like
These are the fairies that I like for their usefulness in the series, outside the series, or other reasons.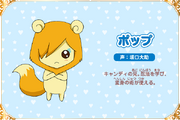 Pretty Cure seasons I like
Pretty Cure seasons I hate
Characters that I dislike
Characters that I dislike for their portrayal and roles.
Community content is available under
CC-BY-SA
unless otherwise noted.