Yes! Pretty Cure 5 GoGo! (Yes!プリキュア 5 GoGo!, Yes! Purikyua 5 GoGo!?) is the fifth anime series of the Pretty Cure franchise. Directed by Komura Toshiaki and produced by Toei Animation, the series premiered on February 3rd, 2008, succeeding Yes! Pretty Cure 5 in its timeslot.
In GoGo, the girls from Yes! Pretty Cure 5 have been granted new powers and gain allies in order to save the Four Kings of the kingdoms surrounding the Palmier Kingdom and to protect Flora and the Cure Rose Garden from the evil organization Eternal.
The season celebrates the franchise's 5th anniversary.[1]
Media
Yes! Pretty Cure 5 GoGo! episodes
Yes! Pretty Cure 5 GoGo!: Okashi no Kuni no Happy Birthday! (Movie)
Yes! Pretty Cure 5 GoGo! Manga (Kamikita Futago)
Healin' Good♥Pretty Cure: Yume no Machi de Kyun! tto GoGo! Daihenshin!! (Movie for Healin' Good♥Pretty Cure, featuring the cast of GoGo!)
Story
It has been some time since Nightmare has been defeated and Coco, Nuts and Milk have left to rebuild the Palmier Kingdom. During this time an evil group called Eternal has been stealing valuable items from various dimensions. They have now targeted the mysterious Rose Pact belonging to the ambiguous Cure Rose Garden. The guardian of this realm, Flora has asked for help from the Pretty Cure.
They now must fight Eternal and revive the Four Rulers to be able to go to the Cure Rose Garden. Along the way, they meet Syrup, a mailboy who has amnesia and the ability to go anywhere and Milky Rose, a warrior who draws her power from the rare blue rose.
Characters
Pretty Cure
Palmier and the Four Kingdoms
Cure Rose Garden
Flora (

フローラ

Furoora

?

): Flora is the mysterious woman who guards the Cure Rose Garden. She has long, pink hair with a tiara upon her head that is composed of five jewels in each of the five Cures' colors. She has some sort of connection to the boss of Eternal.
Syrup (

シロップ

Shiroppu

?

): Syrup is a mascot resembling an orange-feathered bird. He has amnesia severe enough that he cannot remember where he came from. He is slightly arrogant and works as a delivery boy, but also wishes to help Pretty Cure in order to regain his memories. When in mascot form, he ends his sentences with "-rup". Besides his mascot form, he has two other forms; a giant bird resembling his mascot form that can be used as aerial transportation, and a teenage boy with the human alias Amai Shiroh (

甘井シロー

Amai Shirō

?

).
L'Ecole des Cinq Lumieres
Masuko Mika (

増子美香

Masuko Mika

?

): Mika is the chief editor of the Cinq Lumieres News. Like the previous season, her goal is to get her "scoop" on Pretty Cure, but always either fails or is distracted. Whenever introducing herself, she wants people to call her "Masukomi-ka", in which "masukomi" means "mass media".
Mrs. Otaka (

おタカさん

Otaka-san

?

): The mistress of the cafeteria in the girls' school where they always eat lunch. She is a cheerful, middle-aged woman who sometimes gives them good advice.
Items
Locations
L'École des Cinq Lumières (

サンクルミエール

Sanku Rumiēru

?

) - Is the school that Pretty Cure 5 attends. Originally misspelled in the animation as "Cing Lumiere"[2], its name is a direct translation of "school of the five lights".
Palmier Kingdom (

パルミエ王国

Parumie Ōkoku

?

) - Coco and Natts' original place of residence. Its name comes from the French word for "coconut tree", hence the characters Coco and Natts. "Palmiers" is also a French kind of bakery that connects the name of the kingdom to the also bakery-related surrounding kingdoms.
Natts House (

ナッツハウス

Nattsu Hausu

?

) - The jewelry shop owned by Natts.
Espoir - The beauty shop owned by Nozomi's mother. The shop's name is derived from the French word for hope.
Fleuriste Natsuki - the flower shop owned by Rin's parents. Fleuriste is French for florist.
Cure Rose Garden (

キュアローズガールデン

Kyua Rōzu Gāruden

?

) - This secret garden is guarded by Flora. The Four Rulers hold the keys to the garden.
International Dubs and Broadcasts
Yes! Pretty Cure 5 GoGo had similar dubs to it's predecessor with the exception of English and French dubs that were cancelled. So only 6 dubs were made for the season.
Albanian
Cantonese
Italian
Korean
SBS, Champ TV and Anione TV aired the anime in Korean in Korea. In Korea, it has aired under the title Yes! 프리큐어 5 GoGo! (Yes! Precure 5 GoGo!).
Taiwanese Mandarin
Thai
Trivia
Yes! Pretty Cure 5 GoGo! is the last season to use hand-drawn animation for endings. The endings in future seasons use CGI.
Yes! Pretty Cure 5 GoGo! has a magical girl with Pretty Cure-like powers. Yes! Pretty Cure 5 GoGo! was the second season with such magical girl after Shiny Luminous from Futari wa Pretty Cure Max Heart, both are not referred to Cures by title. This was done deliberately to preserve the concept of the Cure heroines being ordinary girls from the regular world. When Umezawa Atsutoshi took the role as a leading producer starting from Fresh Pretty Cure! up to Smile Pretty Cure!, this take on Pretty Cure changed, with Cures from fantasy worlds becoming common. This carried on to the newest seasons and now having at least one Cure from a fantasy world in the team is usual.
Yes! Pretty Cure 5 GoGo! is along with Futari wa Pretty Cure Max Heart the only season to not have second opening.
Yes! Pretty Cure 5 GoGo! is the last season to have Takashi Washio as a producer before being replaced by Atsutoshi Umezawa as a producer starting with Fresh Pretty Cure!
In the "All Pretty Cure Big Poll", Yes! Pretty Cure 5 Gogo! is ranked 3rd in "Favorite Series Productions".
The Yes! Pretty Cure 5 GoGo! team is the first to appear in another movie besides their own and the All Stars movies, that being Healin' Good♥Pretty Cure: Yume no Machi de Kyun! tto GoGo! Daihenshin!!
This is the first season where the main team of it includes 6 member. The other one is KiraKira☆Pretty Cure A La Mode.
Merchandise
Main Page: Yes! Pretty Cure 5 GoGo! Merchandise
Gallery
Videos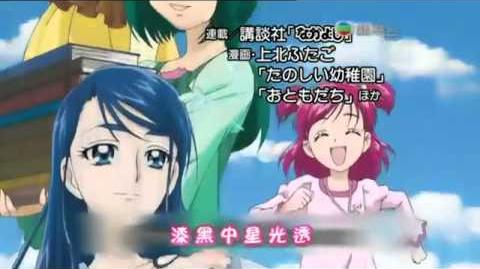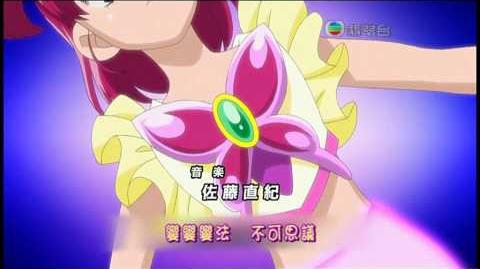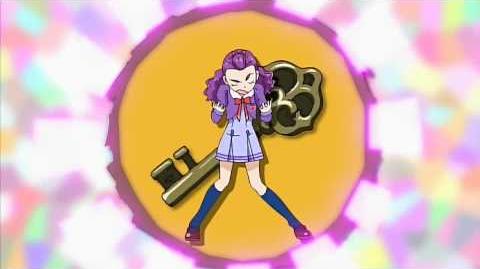 External Links