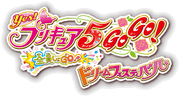 Read further: Video Games
Yes! Pretty Cure 5 GoGo! - Zenin ShūGo! Dream Festival (Yes! プリキュア 5 GoGo! ・ 全員しゅーGO! ドリームフェスティバル, Yes! Purikyua 5 GoGo! - Zenin ShūGo! Dorīmu Fesutibaru?) is a Nintendo DS game starring the characters of Yes! Pretty Cure 5 GoGo!, as well as the characters of Futari wa Pretty Cure Max Heart and Futari wa Pretty Cure Splash Star. It was released on October 10th, 2008, and was the first Pretty Cure game to have characters from multiple seasons.
It is a combination of a fighting game and a collection of various mini-games. In story mode, each chapter has first a mini-game, then later a battle against varying enemies from the three anime seasons. For the battle stages, the player can freely choose from the characters of that story's team. The player then controls that character in a battle against the computer-controlled opponent. The other members of the team will now and then appear to assist. After each chapter has been finished, that chapter's battle and mini-game are added to the respective modes so they can be played again without going through the chapter.
Besides the three modes (story, battle, and mini-game), the player can collect cards of the various characters during the story, which can be viewed in a separate section.
The opening video uses the song SWITCH ON to Pretty Cure Mode! which was later used again in Pretty Cure All Stars DX: 3D Theatre.
External link
Bandai Namco Games page for the game
Gallery
Video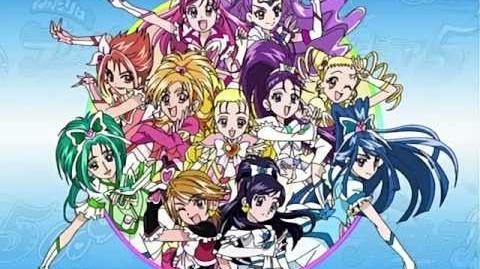 Community content is available under
CC-BY-SA
unless otherwise noted.